Array ( [id] => 2 [link] => [name] => [desc] => [children] => Array ( [0] => Array ( [id] => 6 [link] => https://book.coe.int/en/6-online-bookshop [name] => Online Bookshop [desc] => [children] => Array ( [0] => Array ( [id] => 40 [link] => https://book.coe.int/en/40-committee-of-ministers [name] => Committee of Ministers [desc] => [children] => Array ( [0] => Array ( [id] => 41 [link] => https://book.coe.int/en/41-texts-of-council-of-europe-treaties [name] => Texts of Council of Europe Treaties [desc] => [children] => Array ( ) ) [1] => Array ( [id] => 43 [link] => https://book.coe.int/en/43-council-of-europe-treaties-and-explanatory-reports [name] => Council of Europe Treaties and explanatory reports [desc] => [children] => Array ( ) ) [2] => Array ( [id] => 44 [link] => https://book.coe.int/en/44-collected-edition-of-the-council-of-europe-treaties-series [name] => Collected edition of the Council of Europe Treaties Series [desc] => [children] => Array ( ) ) [3] => Array ( [id] => 45 [link] => https://book.coe.int/en/45-committee-of-ministers-compendium-of-adopted-texts [name] => Committee of Ministers - Compendium of adopted texts [desc] => [children] => Array ( ) ) [4] => Array ( [id] => 42 [link] => https://book.coe.int/en/42-committee-of-ministers-other-publications [name] => Committee of Ministers - Other publications [desc] => [children] => Array ( ) ) ) ) [1] => Array ( [id] => 46 [link] => https://book.coe.int/en/46-parliamentary-assembly [name] => Parliamentary Assembly [desc] => [children] => Array ( [0] => Array ( [id] => 47 [link] => https://book.coe.int/en/47-parliamentary-assembly-adopted-texts [name] => Parliamentary Assembly / Adopted texts [desc] => [children] => Array ( ) ) [1] => Array ( [id] => 48 [link] => https://book.coe.int/en/48-parliamentary-assembly-orders-of-the-day-minutes [name] => Parliamentary Assembly / Orders of the Day, Minutes [desc] => [children] => Array ( ) ) [2] => Array ( [id] => 49 [link] => https://book.coe.int/en/49-parliamentary-assembly-official-reports-of-debates [name] => Parliamentary Assembly / Official Reports of Debates [desc] => [children] => Array ( ) ) [3] => Array ( [id] => 50 [link] => https://book.coe.int/en/50-parliamentary-assembly-documents-working-papers [name] => Parliamentary Assembly / Documents, Working Papers [desc] => [children] => Array ( ) ) [4] => Array ( [id] => 51 [link] => https://book.coe.int/en/51-parliamentary-assembly-general-publications [name] => Parliamentary Assembly / General publications [desc] => [children] => Array ( ) ) ) ) [2] => Array ( [id] => 52 [link] => https://book.coe.int/en/52-congress [name] => Congress [desc] => [children] => Array ( [0] => Array ( [id] => 53 [link] => https://book.coe.int/en/53-congress-local-and-regional-action-series [name] => Congress / Local and Regional Action Series [desc] => [children] => Array ( ) ) [1] => Array ( [id] => 54 [link] => https://book.coe.int/en/54-congress-studies-and-texts-series [name] => Congress/ Studies and Texts Series [desc] => [children] => Array ( ) ) [2] => Array ( [id] => 55 [link] => https://book.coe.int/en/55-congress-adopted-texts [name] => Congress / Adopted Texts [desc] => [children] => Array ( ) ) [3] => Array ( [id] => 56 [link] => https://book.coe.int/en/56-congress-official-report-of-debates [name] => Congress / Official Report of Debates [desc] => [children] => Array ( ) ) ) ) [3] => Array ( [id] => 57 [link] => https://book.coe.int/en/57-human-rights [name] => Human Rights [desc] => [children] => Array ( [0] => Array ( [id] => 58 [link] => https://book.coe.int/en/58-human-rights-and-democracy [name] => Human Rights and Democracy [desc] => [children] => Array ( ) ) [1] => Array ( [id] => 59 [link] => https://book.coe.int/en/59-children-s-rights-and-family-law [name] => Children's rights and family law [desc] => [children] => Array ( ) ) [2] => Array ( [id] => 60 [link] => https://book.coe.int/en/60-making-democratic-institutions-work [name] => Making democratic institutions work [desc] => [children] => Array ( ) ) [3] => Array ( [id] => 61 [link] => https://book.coe.int/en/61-minorities [name] => Minorities [desc] => [children] => Array ( ) ) [4] => Array ( [id] => 62 [link] => https://book.coe.int/en/62-human-rights-files [name] => Human Rights Files [desc] => [children] => Array ( ) ) [5] => Array ( [id] => 63 [link] => https://book.coe.int/en/63-european-social-charter [name] => European Social Charter [desc] => [children] => Array ( ) ) [6] => Array ( [id] => 64 [link] => https://book.coe.int/en/64-social-charter-monographs [name] => Social Charter Monographs [desc] => [children] => Array ( ) ) [7] => Array ( [id] => 65 [link] => https://book.coe.int/en/65-gender-equality [name] => Gender equality [desc] => [children] => Array ( ) ) [8] => Array ( [id] => 66 [link] => https://book.coe.int/en/66-european-court-of-human-rights [name] => European Court of Human Rights [desc] => [children] => Array ( ) ) [9] => Array ( [id] => 376 [link] => https://book.coe.int/en/376-commissioner-for-human-rights [name] => Commissioner for Human Rights [desc] => [children] => Array ( ) ) [10] => Array ( [id] => 67 [link] => https://book.coe.int/en/67-european-commission-of-human-rights [name] => European Commission of Human Rights [desc] => [children] => Array ( ) ) ) ) [4] => Array ( [id] => 68 [link] => https://book.coe.int/en/68-law [name] => Law [desc] => [children] => Array ( [0] => Array ( [id] => 71 [link] => https://book.coe.int/en/71-international-law [name] => International Law [desc] => [children] => Array ( ) ) [1] => Array ( [id] => 75 [link] => https://book.coe.int/en/75-constitutional-law [name] => Constitutional Law [desc] => [children] => Array ( ) ) [2] => Array ( [id] => 77 [link] => https://book.coe.int/en/77-legal-instruments [name] => Legal instruments [desc] => [children] => Array ( ) ) [3] => Array ( [id] => 76 [link] => https://book.coe.int/en/76-penal-law-and-criminology [name] => Penal Law and criminology [desc] => [children] => Array ( ) ) [4] => Array ( [id] => 79 [link] => https://book.coe.int/en/79-computers-and-law [name] => Computers and law [desc] => [children] => Array ( ) ) [5] => Array ( [id] => 74 [link] => https://book.coe.int/en/74-economy-and-crime-fight-against-corruption [name] => Economy and crime, fight against corruption [desc] => [children] => Array ( ) ) [6] => Array ( [id] => 72 [link] => https://book.coe.int/en/72-terrorism-and-law [name] => Terrorism and Law [desc] => [children] => Array ( ) ) [7] => Array ( [id] => 69 [link] => https://book.coe.int/en/69-points-of-view-points-of-law [name] => Points of view - Points of Law [desc] => [children] => Array ( ) ) [8] => Array ( [id] => 70 [link] => https://book.coe.int/en/70-europeans-and-their-rights [name] => Europeans and their rights [desc] => [children] => Array ( ) ) [9] => Array ( [id] => 73 [link] => https://book.coe.int/en/73-migrants-rights [name] => Migrants rights [desc] => [children] => Array ( ) ) [10] => Array ( [id] => 78 [link] => https://book.coe.int/en/78-themis-programme [name] => Themis Programme [desc] => [children] => Array ( ) ) ) ) [5] => Array ( [id] => 80 [link] => https://book.coe.int/en/80-health [name] => Health [desc] => [children] => Array ( [0] => Array ( [id] => 81 [link] => https://book.coe.int/en/81-health-and-society-ethics [name] => Health and society, Ethics [desc] => [children] => Array ( ) ) [1] => Array ( [id] => 82 [link] => https://book.coe.int/en/82-blood-transfusion-and-organ-transplantation [name] => Blood transfusion and organ transplantation [desc] => [children] => Array ( ) ) [2] => Array ( [id] => 83 [link] => https://book.coe.int/en/83-health-protection-of-the-consumer [name] => Health protection of the consumer [desc] => [children] => Array ( ) ) [3] => Array ( [id] => 84 [link] => https://book.coe.int/en/84-integration-of-people-with-disabilities [name] => Integration of people with disabilities [desc] => [children] => Array ( ) ) [4] => Array ( [id] => 85 [link] => https://book.coe.int/en/85-european-directorate-for-the-quality-of-medicines-and-healthcare-edqm [name] => European Directorate for the Quality of Medicines and HealthCare (EDQM) [desc] => [children] => Array ( ) ) ) ) [6] => Array ( [id] => 86 [link] => https://book.coe.int/en/86-society [name] => Society [desc] => [children] => Array ( [0] => Array ( [id] => 87 [link] => https://book.coe.int/en/87-demography [name] => Demography [desc] => [children] => Array ( ) ) [1] => Array ( [id] => 88 [link] => https://book.coe.int/en/88-trends-in-social-cohesion-series [name] => Trends in Social Cohesion Series [desc] => [children] => Array ( ) ) [2] => Array ( [id] => 89 [link] => https://book.coe.int/en/89-responses-to-violence-in-everyday-life-in-a-democratic-society-series [name] => Responses to violence in everyday life in a democratic society Series [desc] => [children] => Array ( ) ) [3] => Array ( [id] => 90 [link] => https://book.coe.int/en/90-drugs-and-addiction [name] => Drugs and addiction [desc] => [children] => Array ( ) ) [4] => Array ( [id] => 91 [link] => https://book.coe.int/en/91-social-security [name] => Social Security [desc] => [children] => Array ( ) ) [5] => Array ( [id] => 92 [link] => https://book.coe.int/en/92-community-relations [name] => Community relations [desc] => [children] => Array ( ) ) [6] => Array ( [id] => 93 [link] => https://book.coe.int/en/93-social-co-operation-in-europe [name] => Social co-operation in Europe [desc] => [children] => Array ( ) ) [7] => Array ( [id] => 94 [link] => https://book.coe.int/en/94-population-studies-series [name] => Population Studies Series [desc] => [children] => Array ( ) ) ) ) [7] => Array ( [id] => 95 [link] => https://book.coe.int/en/95-environment [name] => Environment [desc] => [children] => Array ( [0] => Array ( [id] => 96 [link] => https://book.coe.int/en/96-nature-and-environment-series [name] => Nature and environment Series [desc] => [children] => Array ( ) ) [1] => Array ( [id] => 97 [link] => https://book.coe.int/en/97-environmental-encounters-series [name] => Environmental Encounters Series [desc] => [children] => Array ( ) ) [2] => Array ( [id] => 98 [link] => https://book.coe.int/en/98-territory-and-landscape-series [name] => Territory and Landscape Series [desc] => [children] => Array ( ) ) [3] => Array ( [id] => 99 [link] => https://book.coe.int/en/99-european-regional-planning-series [name] => European Regional Planning Series [desc] => [children] => Array ( ) ) [4] => Array ( [id] => 100 [link] => https://book.coe.int/en/100-environment-general-publications [name] => Environment / General publications [desc] => [children] => Array ( ) ) ) ) [8] => Array ( [id] => 101 [link] => https://book.coe.int/en/101-local-and-regional-democracy [name] => Local and Regional Democracy [desc] => [children] => Array ( [0] => Array ( [id] => 102 [link] => https://book.coe.int/en/102-co-operation-for-local-and-regional-democracy [name] => Co-operation for Local and Regional Democracy [desc] => [children] => Array ( ) ) [1] => Array ( [id] => 103 [link] => https://book.coe.int/en/103-local-and-regional-authorities-in-europe-series [name] => Local and Regional Authorities in Europe Series [desc] => [children] => Array ( ) ) [2] => Array ( [id] => 104 [link] => https://book.coe.int/en/104-structure-and-operation-of-local-and-regional-democracy-series [name] => Structure and operation of Local and Regional Democracy Series [desc] => [children] => Array ( ) ) ) ) [9] => Array ( [id] => 105 [link] => https://book.coe.int/en/105-education [name] => Education [desc] => [children] => Array ( [0] => Array ( [id] => 406 [link] => https://book.coe.int/en/406-education-policy [name] => Education policy [desc] => [children] => Array ( ) ) [1] => Array ( [id] => 108 [link] => https://book.coe.int/en/108-human-rights-democratic-citizenship-and-interculturalism [name] => Human rights, democratic citizenship and interculturalism [desc] => [children] => Array ( ) ) [2] => Array ( [id] => 112 [link] => https://book.coe.int/en/112-higher-education-and-research [name] => Higher education and research [desc] => [children] => Array ( ) ) [3] => Array ( [id] => 110 [link] => https://book.coe.int/en/110-secondary-education [name] => Secondary education [desc] => [children] => Array ( ) ) [4] => Array ( [id] => 107 [link] => https://book.coe.int/en/107-history-teaching [name] => History teaching [desc] => [children] => Array ( ) ) [5] => Array ( [id] => 106 [link] => https://book.coe.int/en/106-pestalozzi-series [name] => Pestalozzi series [desc] => [children] => Array ( ) ) ) ) [10] => Array ( [id] => 113 [link] => https://book.coe.int/en/113-languages [name] => Languages [desc] => [children] => Array ( [0] => Array ( [id] => 114 [link] => https://book.coe.int/en/114-education-and-modern-languages [name] => Education and modern languages [desc] => [children] => Array ( ) ) [1] => Array ( [id] => 115 [link] => https://book.coe.int/en/115-language-policy [name] => Language policy [desc] => [children] => Array ( ) ) [2] => Array ( [id] => 116 [link] => https://book.coe.int/en/116-regional-and-minority-languages [name] => Regional and minority languages [desc] => [children] => Array ( ) ) [3] => Array ( [id] => 117 [link] => https://book.coe.int/en/117-terminology [name] => Terminology [desc] => [children] => Array ( ) ) ) ) [11] => Array ( [id] => 118 [link] => https://book.coe.int/en/118-youth [name] => Youth [desc] => [children] => Array ( [0] => Array ( [id] => 119 [link] => https://book.coe.int/en/119-training-kits-youth [name] => Training Kits / Youth [desc] => [children] => Array ( ) ) [1] => Array ( [id] => 120 [link] => https://book.coe.int/en/120-national-youth-policies [name] => National Youth Policies [desc] => [children] => Array ( ) ) [2] => Array ( [id] => 121 [link] => https://book.coe.int/en/121-youth-other-publications [name] => Youth / Other publications [desc] => [children] => Array ( ) ) [3] => Array ( [id] => 396 [link] => https://book.coe.int/en/396-perspectives-on-youth [name] => Perspectives on youth [desc] => [children] => Array ( ) ) ) ) [12] => Array ( [id] => 122 [link] => https://book.coe.int/en/122-culture [name] => Culture [desc] => [children] => Array ( [0] => Array ( [id] => 123 [link] => https://book.coe.int/en/123-cultural-development [name] => Cultural development [desc] => [children] => Array ( ) ) [1] => Array ( [id] => 124 [link] => https://book.coe.int/en/124-cultural-heritage [name] => Cultural heritage [desc] => [children] => Array ( ) ) [2] => Array ( [id] => 125 [link] => https://book.coe.int/en/125-cultural-policies [name] => Cultural Policies [desc] => [children] => Array ( ) ) [3] => Array ( [id] => 126 [link] => https://book.coe.int/en/126-culture-and-neighbourhoods [name] => Culture and neighbourhoods [desc] => [children] => Array ( ) ) ) ) [13] => Array ( [id] => 127 [link] => https://book.coe.int/en/127-sport [name] => Sport [desc] => [children] => Array ( [0] => Array ( [id] => 128 [link] => https://book.coe.int/en/128-sports-monographs [name] => Sports - Monographs [desc] => [children] => Array ( ) ) ) ) [14] => Array ( [id] => 129 [link] => https://book.coe.int/en/129-communication [name] => Communication [desc] => [children] => Array ( [0] => Array ( [id] => 130 [link] => https://book.coe.int/en/130-mass-media [name] => Mass media [desc] => [children] => Array ( ) ) [1] => Array ( [id] => 131 [link] => https://book.coe.int/en/131-european-audiovisual-observatory [name] => European Audiovisual Observatory [desc] => [children] => Array ( ) ) [2] => Array ( [id] => 132 [link] => https://book.coe.int/en/132-new-information-technologies [name] => New information technologies [desc] => [children] => Array ( ) ) [3] => Array ( [id] => 412 [link] => https://book.coe.int/en/412-artificial-intelligence [name] => Artificial intelligence [desc] => [children] => Array ( ) ) ) ) [15] => Array ( [id] => 133 [link] => https://book.coe.int/en/133-european-issues [name] => European issues [desc] => [children] => Array ( [0] => Array ( [id] => 134 [link] => https://book.coe.int/en/134-activities-annual-report [name] => Activities Annual Report [desc] => [children] => Array ( ) ) [1] => Array ( [id] => 135 [link] => https://book.coe.int/en/135-democracy-debates [name] => Democracy Debates [desc] => [children] => Array ( ) ) [2] => Array ( [id] => 136 [link] => https://book.coe.int/en/136-european-debates [name] => European debates [desc] => [children] => Array ( ) ) [3] => Array ( [id] => 137 [link] => https://book.coe.int/en/137-books-on-europe [name] => Books on Europe [desc] => [children] => Array ( ) ) [4] => Array ( [id] => 138 [link] => https://book.coe.int/en/138-other-fields [name] => Other fields [desc] => [children] => Array ( ) ) [5] => Array ( [id] => 373 [link] => https://book.coe.int/en/373-catalogues-of-publications [name] => Catalogues of publications [desc] => [children] => Array ( ) ) ) ) ) ) ) ) 1
Catalog
Newsletter
Stay informed
Subscribe to our newsletter
Subscribe to our newsletter
IRIS Spezial 2020-2: Künstliche Intelligenz im audiovisuellen Sektor
(2020)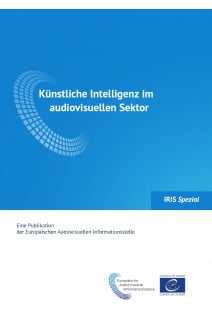  
In der audiovisuellen Industrie dürfte der zuneh­mende Einsatz von künstlicher Intelligenz einen Paradigmenwechsel einläuten, denn er kann die gesamte Wertschöpfungskette verändern. Der Bericht untersucht die von KI ausgehenden Chancen und Heraus­forderungen im audiovisuellen Sektor.
1. Künstliche Intelligenz und Erklärbarkeit
1.1. Was ist künstliche Intelligenz?
1.1.1. Eine kurze Geschichte der künstlichen Intelligenz
1.1.2. Unterschiedliche Ansätze zu künstlicher Intelligenz
1.1.3. Anwendungen künstlicher Intelligenz
1.2. Was ist erklärbare künstliche Intelligenz?
1.2.1. Beweggründe für XAI
1.2.2. Die Dimensionen der Interpretierbarkeit
1.2.3. Verschiedene Erklärungen und wie man sie liest
1.3. KI und XAI im Medienbereich
1.3.1. KI-Anwendungen und Erklärbarkeit
1.3.2. Video-on-Demand-Dienste in der Praxis
1.4. Fazit
2. Der Stoff, aus dem KI-Träume sind – Big Data
2.1. Einführung
2.2. Datenschutz als Gatekeeper für Big Data
2.2.1. Vereinigte Staaten von Amerika
2.2.2. Europäische Union
2.2.3. China
2.2.4. Drei verschiedene Ansätze?
2.3. Verzerrung und Diskriminierung durch Big Data
2.4. Information der Bevölkerung: Medien, Fehlinformationen und illegale Inhalte
2.5. Big-Data-Politik und die politische Blase
2.6. Medien als Überwachungsinstanz?
2.7. Der Medienmarkt: Big-Data-getriebene Marktstrategien
2.8. Regulatorische Ansätze für KI-basierte Systeme
2.9. Fazit
3. Auswirkungen des Einsatzes von künstlicher Intelligenz durch Nachrichtenmedien auf die Freiheit der Meinungsäußerung
3.1. Einführung
3.2. KI-Anwendungen für Nachrichtenmedien
3.3. KI-Einsatz durch Nachrichtenmedien als Element der Medienfreiheit
3.3.1. Die demokratische Rolle der Nachrichtenmedien
3.3.2. Für wen gilt die Medienfreiheit?
3.3.3. Pflichten und Verantwortung und journalistische Ethikkodizes
3.4. Auswirkungen der KI auf das Recht auf freie Meinungsäußerung von Nachrichtennutzerinnen und -nutzern und anderen an öffentlichen Debatten Teilnehmenden
3.5. Verpflichtungen von Staaten in Bezug auf die Medienfreiheit
3.6. Fazit
4. Politik für kulturelle Vielfalt im KI-Zeitalter
4.1. Einführung
4.2. Das veränderte Umfeld der Erstellung, Verbreitung, Nutzung und Wiederverwendung von Inhalten
4.2.1. Die neuen Vermittler
4.2.2. Implikationen KI-getriebener redaktioneller Akteure
4.3. Handlungsmöglichkeiten: neue Werkzeuge für den Umgang und Dialog mit digitalen Vermittlern
4.3.1. Regulierung von Algorithmen
4.3.2. Regulierung durch Algorithmen
4.4. Schlussbemerkungen
5. Urheberrecht – Ist die Maschine eine Urheberin?
5.1. Einführung
5.2. Technologie
5.3. Schutz: Ist KI-generierte Kreativität schutzfähig?
5.3.1. Persönlichkeit: Kann eine Maschine eine Rechtspersönlichkeit haben?
5.3.2. Urheberschaft: Kann eine Maschine Urheberin sein?
5.3.3. Originalität: Kann eine Maschine Originalität aufweisen?
5.4. Politische Lösungsmöglichkeiten: Sind Anreize notwendig?
5.4.1. Kein Schutz: Gemeinfreiheit KI-generierter Werke
5.4.2. Urheberschaft und Rechtsfiktionen: Soll ein Mensch der Urheber sein?
5.4.3. Soll ein Roboter der Urheber sein?
5.4.4. Schutz sui generis für KI-generierte Kreativität
5.4.5. Verleihung von Rechten an Verleger und Verbreiter
5.5. Fazit
6. KI in der Werbung: Tor nach Deadwood oder sinnvolle Datennutzung?
6.1. Einleitung
6.2. KI in der Werbung: Von der Nachverfolgung digitaler Fußabdrücke zur Erstellung von Werbeskripts
6.2.1. Programmatische Werbung: die Werbe- und Datenbörse
6.2.2. Algorithmische Kreativität: Wenn KI die Fantasie spielen lässt
6.2.3. Von kreativen Spielen zu Gewinnen
6.2.4. Fazit: KI-gestützte intelligente Werbung
6.3. Bedenken im Hinblick auf Big Data und KI
6.3.1. Bestehender Rechtsrahmen in Europa
6.3.2. Fazit: (Meistens) das Gute, das Schlechte und das Hässliche
6.4. Nutzung von KI für intelligente Werberegulierung
6.4.1. Sinnvolle Datenerfassung durch Avatare
6.4.2. KI-Entwicklungen für die Werbe-Compliance in Frankreich
6.4.3. Nutzung von Technologie zur Steigerung des Vertrauens in den niederländischen Werbemarkt
6.4.4. Technologische Lösungen von einer der Lokomotiven der Werbebranche
6.4.5. Künftige Grenzen für die Werbeselbstkontrolle
6.5. Fazit: Der große Datenrausch ....
6.6. Danksagung
6.7. Interviewverzeichnis
7. Persönlichkeitsrechte: Von Hollywood bis Deepfakes
7.1. Einleitung
7.2. Künstliche Intelligenz macht es möglich: Deepfakes und Ghost Actors
7.2.1. Deepfakes
7.2.2. Ghost Actors
7.3. Persönlichkeitsrechte und ihre Auswirkungen
7.3.1. Erster Aspekt: Publicity als (geistiges) Eigentum
7.3.2. Zweiter Aspekt: Publicity und Schutz eines persönlichen Markenzeichens
7.3.3. Dritter Aspekt: Schutz der Privatsphäre
7.3.4. Vierter Aspekt: Persönliche Würde und verwandte Schutzrechte
7.4. Gesetze in ausgewählten Ländern
7.4.1. Deutschland
7.4.2. Frankreich
7.4.3. Schweden
7.4.4. Guernsey
7.4.5. Vereinigtes Königreich
7.4.6. Kalifornien
7.5. Wie geht es weiter mit dem audiovisuellen Sektor in Europa?
8. Ansätze für einen nachhaltigen Regulierungsrahmen für die audiovisuelle Industrie in Europa
8.1. Einführung
8.1.1. Grundbegriffe der KI
8.2. Wie wird KI in der audiovisuellen Industrie eingesetzt?
8.3. Ist KI anders als frühere Technologien?
8.3.1. Wer ist verantwortlich, wenn die KI Schaden anrichtet?
8.3.2. Es geht nicht nur um die Wirtschaft
8.4. Wir sind moralisch verpflichtet, mit der KI Gutes zu tun
8.5. Regulierung sollte den Menschen in den Mittelpunkt stellen und sich an Zielen orientieren
8.5.1. Größere Risiken sollten angegangen werden
8.5.2. Verantwortlich ist der Mensch
8.5.3. Transparenz als Zwischenlösung?
8.6. Im Mittelpunkt der Mensch, nicht die Technologie
Abbildungen
Abbildung 1. Beispiel für von TREPAN zurückgegebene globale baumbasierte Erklärungen
Abbildung 2. Beispiel für von CORELS zurückgegebenen Erklärungen zur Regelliste
Abbildung 3. Beispiel einer von LORE zurückgegebenen faktischen und kontrafaktischen regelbasierten Erklärung
Abbildung 4. Beispiel für eine Erklärung auf der Grundlage der Merkmalbedeutung durch LIME
Abbildung 5. Beispiel für eine Erklärung auf der Grundlage der Merkmalbedeutung durch SHAP
Abbildung 6. Beispiel für Salienzkarten, die von verschiedenen Erklärungsmethoden zurückgegeben wurden. Die erste Spalte enthält das analysierte Bild und das Label, das durch das Blackbox-Modell b des KI-Systems vergeben wurde.
Abbildung 7. Beispiel für eine von ABELE zurückgegebene Erklärung von Exemplaren (links) und Kontraexemplaren (rechts). Auf jedem (Kontra-)Exemplar ist das vom Blackbox-Modell b des KI-Systems vergebene Label angegeben.
Tabellen
Tabelle 1. Glossar zur programmatischen Werbung
Tabelle 2. Auf kreative KI-Technologien gestützte Werbe- und Marketingkampagnen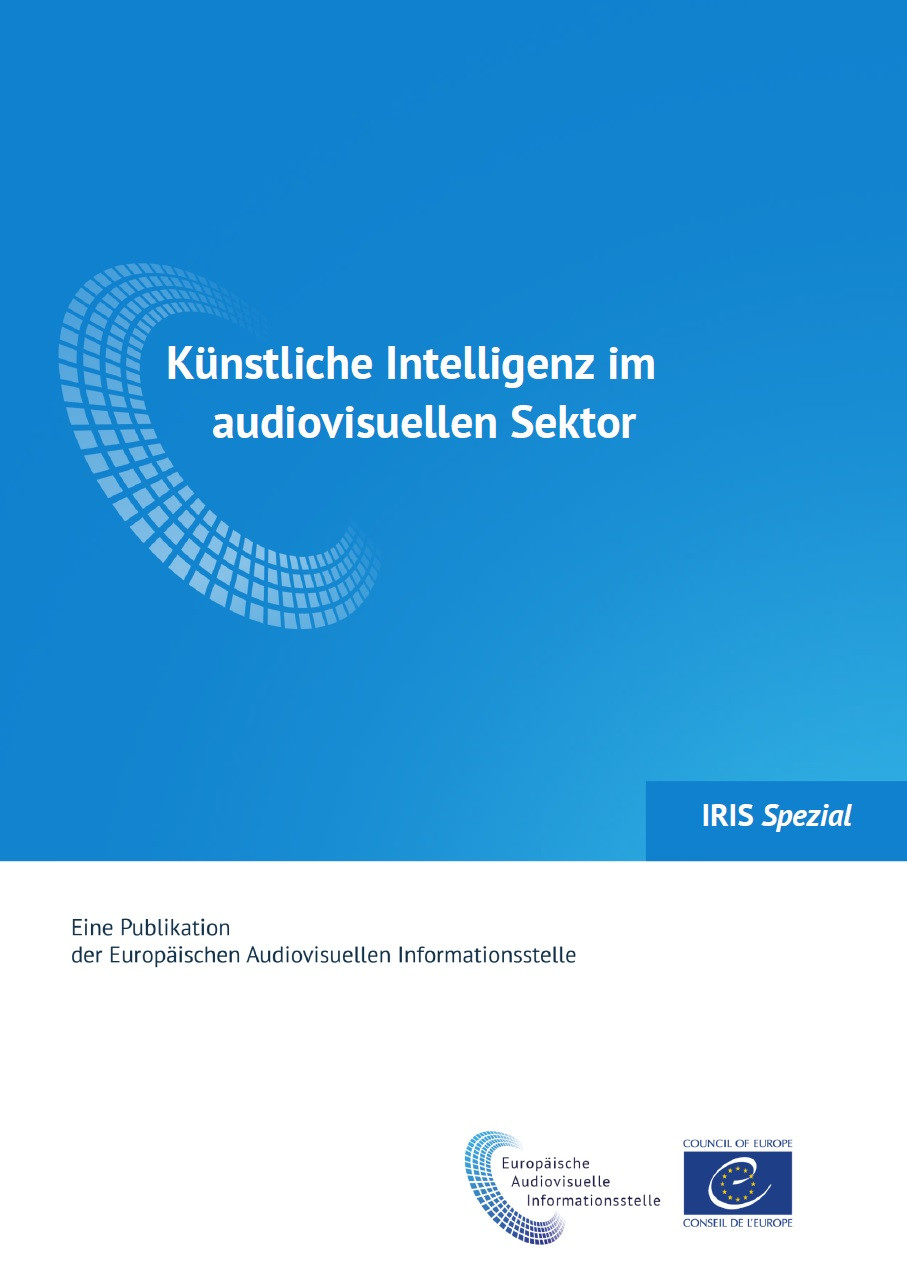 Please note that in accordance with our terms & conditions, PDF/epubs may only be purchased by private individuals.