Bookshop or sales agent? Don't hesitate to contact us at
[email protected]
to inquire about discounts.
All-European Study on Education for Democratic Citizenship Policies
(2004)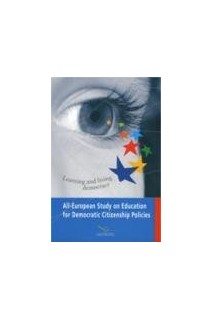  
The All-European Study gives a systematic description of Education for Democratic Citizenship (EDC) policies in the Council of Europe member states. Research was conducted in 2002 at national level, involving national EDC co-ordinators, practitioners and other stakeholders. In 2003 a group of experts produced five regional studies that were submitted for consultation to national authorities in member states with a final feedback given at the EDC Policy Seminar held in Strasbourg in September of the same year. The study contains recommendations and examples of good practice in EDC policy implementation. The recommendations could be particularly useful as providing ground for bridging the gap between policy and practice.