Our online bookshop is currently undergoing major maintenance: please accept our apologies for the unsolicited email regarding shipped publications
Array ( [id] => 2 [link] => [name] => [desc] => [children] => Array ( [0] => Array ( [id] => 6 [link] => https://book.coe.int/en/6-online-bookshop [name] => Online Bookshop [desc] => [children] => Array ( [0] => Array ( [id] => 40 [link] => https://book.coe.int/en/40-committee-of-ministers [name] => Committee of Ministers [desc] => [children] => Array ( [0] => Array ( [id] => 41 [link] => https://book.coe.int/en/41-texts-of-council-of-europe-treaties [name] => Texts of Council of Europe Treaties [desc] => [children] => Array ( ) ) [1] => Array ( [id] => 43 [link] => https://book.coe.int/en/43-council-of-europe-treaties-and-explanatory-reports [name] => Council of Europe Treaties and explanatory reports [desc] => [children] => Array ( ) ) [2] => Array ( [id] => 44 [link] => https://book.coe.int/en/44-collected-edition-of-the-council-of-europe-treaties-series [name] => Collected edition of the Council of Europe Treaties Series [desc] => [children] => Array ( ) ) [3] => Array ( [id] => 45 [link] => https://book.coe.int/en/45-committee-of-ministers-compendium-of-adopted-texts [name] => Committee of Ministers - Compendium of adopted texts [desc] => [children] => Array ( ) ) [4] => Array ( [id] => 42 [link] => https://book.coe.int/en/42-committee-of-ministers-other-publications [name] => Committee of Ministers - Other publications [desc] => [children] => Array ( ) ) ) ) [1] => Array ( [id] => 46 [link] => https://book.coe.int/en/46-parliamentary-assembly [name] => Parliamentary Assembly [desc] => [children] => Array ( [0] => Array ( [id] => 47 [link] => https://book.coe.int/en/47-parliamentary-assembly-adopted-texts [name] => Parliamentary Assembly / Adopted texts [desc] => [children] => Array ( ) ) [1] => Array ( [id] => 48 [link] => https://book.coe.int/en/48-parliamentary-assembly-orders-of-the-day-minutes [name] => Parliamentary Assembly / Orders of the Day, Minutes [desc] => [children] => Array ( ) ) [2] => Array ( [id] => 49 [link] => https://book.coe.int/en/49-parliamentary-assembly-official-reports-of-debates [name] => Parliamentary Assembly / Official Reports of Debates [desc] => [children] => Array ( ) ) [3] => Array ( [id] => 50 [link] => https://book.coe.int/en/50-parliamentary-assembly-documents-working-papers [name] => Parliamentary Assembly / Documents, Working Papers [desc] => [children] => Array ( ) ) [4] => Array ( [id] => 51 [link] => https://book.coe.int/en/51-parliamentary-assembly-general-publications [name] => Parliamentary Assembly / General publications [desc] => [children] => Array ( ) ) ) ) [2] => Array ( [id] => 52 [link] => https://book.coe.int/en/52-congress [name] => Congress [desc] => [children] => Array ( [0] => Array ( [id] => 53 [link] => https://book.coe.int/en/53-congress-local-and-regional-action-series [name] => Congress / Local and Regional Action Series [desc] => [children] => Array ( ) ) [1] => Array ( [id] => 54 [link] => https://book.coe.int/en/54-congress-studies-and-texts-series [name] => Congress/ Studies and Texts Series [desc] => [children] => Array ( ) ) [2] => Array ( [id] => 55 [link] => https://book.coe.int/en/55-congress-adopted-texts [name] => Congress / Adopted Texts [desc] => [children] => Array ( ) ) [3] => Array ( [id] => 56 [link] => https://book.coe.int/en/56-congress-official-report-of-debates [name] => Congress / Official Report of Debates [desc] => [children] => Array ( ) ) ) ) [3] => Array ( [id] => 57 [link] => https://book.coe.int/en/57-human-rights [name] => Human Rights [desc] => [children] => Array ( [0] => Array ( [id] => 58 [link] => https://book.coe.int/en/58-human-rights-and-democracy [name] => Human Rights and Democracy [desc] => [children] => Array ( ) ) [1] => Array ( [id] => 59 [link] => https://book.coe.int/en/59-children-s-rights-and-family-law [name] => Children's rights and family law [desc] => [children] => Array ( ) ) [2] => Array ( [id] => 60 [link] => https://book.coe.int/en/60-making-democratic-institutions-work [name] => Making democratic institutions work [desc] => [children] => Array ( ) ) [3] => Array ( [id] => 61 [link] => https://book.coe.int/en/61-minorities [name] => Minorities [desc] => [children] => Array ( ) ) [4] => Array ( [id] => 62 [link] => https://book.coe.int/en/62-human-rights-files [name] => Human Rights Files [desc] => [children] => Array ( ) ) [5] => Array ( [id] => 63 [link] => https://book.coe.int/en/63-european-social-charter [name] => European Social Charter [desc] => [children] => Array ( ) ) [6] => Array ( [id] => 64 [link] => https://book.coe.int/en/64-social-charter-monographs [name] => Social Charter Monographs [desc] => [children] => Array ( ) ) [7] => Array ( [id] => 65 [link] => https://book.coe.int/en/65-gender-equality [name] => Gender equality [desc] => [children] => Array ( ) ) [8] => Array ( [id] => 66 [link] => https://book.coe.int/en/66-european-court-of-human-rights [name] => European Court of Human Rights [desc] => [children] => Array ( ) ) [9] => Array ( [id] => 376 [link] => https://book.coe.int/en/376-commissioner-for-human-rights [name] => Commissioner for Human Rights [desc] => [children] => Array ( ) ) [10] => Array ( [id] => 67 [link] => https://book.coe.int/en/67-european-commission-of-human-rights [name] => European Commission of Human Rights [desc] => [children] => Array ( ) ) ) ) [4] => Array ( [id] => 68 [link] => https://book.coe.int/en/68-law [name] => Law [desc] => [children] => Array ( [0] => Array ( [id] => 71 [link] => https://book.coe.int/en/71-international-law [name] => International Law [desc] => [children] => Array ( ) ) [1] => Array ( [id] => 75 [link] => https://book.coe.int/en/75-constitutional-law [name] => Constitutional Law [desc] => [children] => Array ( ) ) [2] => Array ( [id] => 77 [link] => https://book.coe.int/en/77-legal-instruments [name] => Legal instruments [desc] => [children] => Array ( ) ) [3] => Array ( [id] => 76 [link] => https://book.coe.int/en/76-penal-law-and-criminology [name] => Penal Law and criminology [desc] => [children] => Array ( ) ) [4] => Array ( [id] => 79 [link] => https://book.coe.int/en/79-computers-and-law [name] => Computers and law [desc] => [children] => Array ( ) ) [5] => Array ( [id] => 74 [link] => https://book.coe.int/en/74-economy-and-crime-fight-against-corruption [name] => Economy and crime, fight against corruption [desc] => [children] => Array ( ) ) [6] => Array ( [id] => 72 [link] => https://book.coe.int/en/72-terrorism-and-law [name] => Terrorism and Law [desc] => [children] => Array ( ) ) [7] => Array ( [id] => 69 [link] => https://book.coe.int/en/69-points-of-view-points-of-law [name] => Points of view - Points of Law [desc] => [children] => Array ( ) ) [8] => Array ( [id] => 70 [link] => https://book.coe.int/en/70-europeans-and-their-rights [name] => Europeans and their rights [desc] => [children] => Array ( ) ) [9] => Array ( [id] => 73 [link] => https://book.coe.int/en/73-migrants-rights [name] => Migrants rights [desc] => [children] => Array ( ) ) [10] => Array ( [id] => 78 [link] => https://book.coe.int/en/78-themis-programme [name] => Themis Programme [desc] => [children] => Array ( ) ) ) ) [5] => Array ( [id] => 80 [link] => https://book.coe.int/en/80-health [name] => Health [desc] => [children] => Array ( [0] => Array ( [id] => 81 [link] => https://book.coe.int/en/81-health-and-society-ethics [name] => Health and society, Ethics [desc] => [children] => Array ( ) ) [1] => Array ( [id] => 82 [link] => https://book.coe.int/en/82-blood-transfusion-and-organ-transplantation [name] => Blood transfusion and organ transplantation [desc] => [children] => Array ( ) ) [2] => Array ( [id] => 83 [link] => https://book.coe.int/en/83-health-protection-of-the-consumer [name] => Health protection of the consumer [desc] => [children] => Array ( ) ) [3] => Array ( [id] => 84 [link] => https://book.coe.int/en/84-integration-of-people-with-disabilities [name] => Integration of people with disabilities [desc] => [children] => Array ( ) ) [4] => Array ( [id] => 85 [link] => https://book.coe.int/en/85-european-directorate-for-the-quality-of-medicines-and-healthcare-edqm [name] => European Directorate for the Quality of Medicines and HealthCare (EDQM) [desc] => [children] => Array ( ) ) ) ) [6] => Array ( [id] => 86 [link] => https://book.coe.int/en/86-society [name] => Society [desc] => [children] => Array ( [0] => Array ( [id] => 87 [link] => https://book.coe.int/en/87-demography [name] => Demography [desc] => [children] => Array ( ) ) [1] => Array ( [id] => 88 [link] => https://book.coe.int/en/88-trends-in-social-cohesion-series [name] => Trends in Social Cohesion Series [desc] => [children] => Array ( ) ) [2] => Array ( [id] => 89 [link] => https://book.coe.int/en/89-responses-to-violence-in-everyday-life-in-a-democratic-society-series [name] => Responses to violence in everyday life in a democratic society Series [desc] => [children] => Array ( ) ) [3] => Array ( [id] => 90 [link] => https://book.coe.int/en/90-drugs-and-addiction [name] => Drugs and addiction [desc] => [children] => Array ( ) ) [4] => Array ( [id] => 91 [link] => https://book.coe.int/en/91-social-security [name] => Social Security [desc] => [children] => Array ( ) ) [5] => Array ( [id] => 92 [link] => https://book.coe.int/en/92-community-relations [name] => Community relations [desc] => [children] => Array ( ) ) [6] => Array ( [id] => 93 [link] => https://book.coe.int/en/93-social-co-operation-in-europe [name] => Social co-operation in Europe [desc] => [children] => Array ( ) ) [7] => Array ( [id] => 94 [link] => https://book.coe.int/en/94-population-studies-series [name] => Population Studies Series [desc] => [children] => Array ( ) ) ) ) [7] => Array ( [id] => 95 [link] => https://book.coe.int/en/95-environment [name] => Environment [desc] => [children] => Array ( [0] => Array ( [id] => 96 [link] => https://book.coe.int/en/96-nature-and-environment-series [name] => Nature and environment Series [desc] => [children] => Array ( ) ) [1] => Array ( [id] => 97 [link] => https://book.coe.int/en/97-environmental-encounters-series [name] => Environmental Encounters Series [desc] => [children] => Array ( ) ) [2] => Array ( [id] => 98 [link] => https://book.coe.int/en/98-territory-and-landscape-series [name] => Territory and Landscape Series [desc] => [children] => Array ( ) ) [3] => Array ( [id] => 99 [link] => https://book.coe.int/en/99-european-regional-planning-series [name] => European Regional Planning Series [desc] => [children] => Array ( ) ) [4] => Array ( [id] => 100 [link] => https://book.coe.int/en/100-environment-general-publications [name] => Environment / General publications [desc] => [children] => Array ( ) ) ) ) [8] => Array ( [id] => 101 [link] => https://book.coe.int/en/101-local-and-regional-democracy [name] => Local and Regional Democracy [desc] => [children] => Array ( [0] => Array ( [id] => 102 [link] => https://book.coe.int/en/102-co-operation-for-local-and-regional-democracy [name] => Co-operation for Local and Regional Democracy [desc] => [children] => Array ( ) ) [1] => Array ( [id] => 103 [link] => https://book.coe.int/en/103-local-and-regional-authorities-in-europe-series [name] => Local and Regional Authorities in Europe Series [desc] => [children] => Array ( ) ) [2] => Array ( [id] => 104 [link] => https://book.coe.int/en/104-structure-and-operation-of-local-and-regional-democracy-series [name] => Structure and operation of Local and Regional Democracy Series [desc] => [children] => Array ( ) ) ) ) [9] => Array ( [id] => 105 [link] => https://book.coe.int/en/105-education [name] => Education [desc] => [children] => Array ( [0] => Array ( [id] => 406 [link] => https://book.coe.int/en/406-education-policy [name] => Education policy [desc] => [children] => Array ( ) ) [1] => Array ( [id] => 108 [link] => https://book.coe.int/en/108-human-rights-democratic-citizenship-and-interculturalism [name] => Human rights, democratic citizenship and interculturalism [desc] => [children] => Array ( ) ) [2] => Array ( [id] => 112 [link] => https://book.coe.int/en/112-higher-education-and-research [name] => Higher education and research [desc] => [children] => Array ( ) ) [3] => Array ( [id] => 110 [link] => https://book.coe.int/en/110-secondary-education [name] => Secondary education [desc] => [children] => Array ( ) ) [4] => Array ( [id] => 107 [link] => https://book.coe.int/en/107-history-teaching [name] => History teaching [desc] => [children] => Array ( ) ) [5] => Array ( [id] => 106 [link] => https://book.coe.int/en/106-pestalozzi-series [name] => Pestalozzi series [desc] => [children] => Array ( ) ) ) ) [10] => Array ( [id] => 113 [link] => https://book.coe.int/en/113-languages [name] => Languages [desc] => [children] => Array ( [0] => Array ( [id] => 114 [link] => https://book.coe.int/en/114-education-and-modern-languages [name] => Education and modern languages [desc] => [children] => Array ( ) ) [1] => Array ( [id] => 115 [link] => https://book.coe.int/en/115-language-policy [name] => Language policy [desc] => [children] => Array ( ) ) [2] => Array ( [id] => 116 [link] => https://book.coe.int/en/116-regional-and-minority-languages [name] => Regional and minority languages [desc] => [children] => Array ( ) ) [3] => Array ( [id] => 117 [link] => https://book.coe.int/en/117-terminology [name] => Terminology [desc] => [children] => Array ( ) ) ) ) [11] => Array ( [id] => 118 [link] => https://book.coe.int/en/118-youth [name] => Youth [desc] => [children] => Array ( [0] => Array ( [id] => 119 [link] => https://book.coe.int/en/119-training-kits-youth [name] => Training Kits / Youth [desc] => [children] => Array ( ) ) [1] => Array ( [id] => 120 [link] => https://book.coe.int/en/120-national-youth-policies [name] => National Youth Policies [desc] => [children] => Array ( ) ) [2] => Array ( [id] => 121 [link] => https://book.coe.int/en/121-youth-other-publications [name] => Youth / Other publications [desc] => [children] => Array ( ) ) [3] => Array ( [id] => 396 [link] => https://book.coe.int/en/396-perspectives-on-youth [name] => Perspectives on youth [desc] => [children] => Array ( ) ) ) ) [12] => Array ( [id] => 122 [link] => https://book.coe.int/en/122-culture [name] => Culture [desc] => [children] => Array ( [0] => Array ( [id] => 123 [link] => https://book.coe.int/en/123-cultural-development [name] => Cultural development [desc] => [children] => Array ( ) ) [1] => Array ( [id] => 124 [link] => https://book.coe.int/en/124-cultural-heritage [name] => Cultural heritage [desc] => [children] => Array ( ) ) [2] => Array ( [id] => 125 [link] => https://book.coe.int/en/125-cultural-policies [name] => Cultural Policies [desc] => [children] => Array ( ) ) [3] => Array ( [id] => 126 [link] => https://book.coe.int/en/126-culture-and-neighbourhoods [name] => Culture and neighbourhoods [desc] => [children] => Array ( ) ) ) ) [13] => Array ( [id] => 127 [link] => https://book.coe.int/en/127-sport [name] => Sport [desc] => [children] => Array ( [0] => Array ( [id] => 128 [link] => https://book.coe.int/en/128-sports-monographs [name] => Sports - Monographs [desc] => [children] => Array ( ) ) ) ) [14] => Array ( [id] => 129 [link] => https://book.coe.int/en/129-communication [name] => Communication [desc] => [children] => Array ( [0] => Array ( [id] => 130 [link] => https://book.coe.int/en/130-mass-media [name] => Mass media [desc] => [children] => Array ( ) ) [1] => Array ( [id] => 131 [link] => https://book.coe.int/en/131-european-audiovisual-observatory [name] => European Audiovisual Observatory [desc] => [children] => Array ( ) ) [2] => Array ( [id] => 132 [link] => https://book.coe.int/en/132-new-information-technologies [name] => New information technologies [desc] => [children] => Array ( ) ) [3] => Array ( [id] => 412 [link] => https://book.coe.int/en/412-artificial-intelligence [name] => Artificial intelligence [desc] => [children] => Array ( ) ) ) ) [15] => Array ( [id] => 133 [link] => https://book.coe.int/en/133-european-issues [name] => European issues [desc] => [children] => Array ( [0] => Array ( [id] => 134 [link] => https://book.coe.int/en/134-activities-annual-report [name] => Activities Annual Report [desc] => [children] => Array ( ) ) [1] => Array ( [id] => 135 [link] => https://book.coe.int/en/135-democracy-debates [name] => Democracy Debates [desc] => [children] => Array ( ) ) [2] => Array ( [id] => 136 [link] => https://book.coe.int/en/136-european-debates [name] => European debates [desc] => [children] => Array ( ) ) [3] => Array ( [id] => 137 [link] => https://book.coe.int/en/137-books-on-europe [name] => Books on Europe [desc] => [children] => Array ( ) ) [4] => Array ( [id] => 138 [link] => https://book.coe.int/en/138-other-fields [name] => Other fields [desc] => [children] => Array ( ) ) [5] => Array ( [id] => 373 [link] => https://book.coe.int/en/373-catalogues-of-publications [name] => Catalogues of publications [desc] => [children] => Array ( ) ) ) ) ) ) [1] => Array ( [id] => 7 [link] => https://book.coe.int/en/7-online-resources [name] => Online resources [desc] => [children] => Array ( [0] => Array ( [id] => 378 [link] => https://book.coe.int/en/378-the-council-of-europe-in-brief [name] => The Council of Europe in brief [desc] => [children] => Array ( ) ) [1] => Array ( [id] => 170 [link] => https://book.coe.int/en/170-human-rights [name] => Human Rights [desc] => [children] => Array ( [0] => Array ( [id] => 187 [link] => https://book.coe.int/en/187-children-s-rights [name] => Children's rights [desc] => [children] => Array ( ) ) [1] => Array ( [id] => 172 [link] => https://book.coe.int/en/172-european-convention-on-human-rights [name] => European Convention on Human Rights [desc] => [children] => Array ( ) ) [2] => Array ( [id] => 191 [link] => https://book.coe.int/en/191-violence-against-women-and-domestic-violence [name] => Violence against women and domestic violence [desc] => [children] => Array ( ) ) [3] => Array ( [id] => 176 [link] => https://book.coe.int/en/176-death-penalty [name] => Death penalty [desc] => [children] => Array ( ) ) [4] => Array ( [id] => 192 [link] => https://book.coe.int/en/192-trafficking-in-human-beings [name] => Trafficking in human beings [desc] => [children] => Array ( ) ) [5] => Array ( [id] => 177 [link] => https://book.coe.int/en/177-prevention-of-torture [name] => Prevention of torture [desc] => [children] => Array ( ) ) [6] => Array ( [id] => 178 [link] => https://book.coe.int/en/178-racism [name] => Racism [desc] => [children] => Array ( ) ) ) ) [2] => Array ( [id] => 179 [link] => https://book.coe.int/en/179-democracy [name] => Democracy [desc] => [children] => Array ( [0] => Array ( [id] => 180 [link] => https://book.coe.int/en/180-democracy-through-law [name] => Democracy Through Law [desc] => [children] => Array ( ) ) [1] => Array ( [id] => 181 [link] => https://book.coe.int/en/181-forum-for-the-future-of-democracy [name] => Forum for the Future of Democracy [desc] => [children] => Array ( ) ) [2] => Array ( [id] => 182 [link] => https://book.coe.int/en/182-civil-society [name] => Civil society [desc] => [children] => Array ( ) ) ) ) [3] => Array ( [id] => 186 [link] => https://book.coe.int/en/186-human-dignity [name] => Human dignity [desc] => [children] => Array ( ) ) [4] => Array ( [id] => 193 [link] => https://book.coe.int/en/193-society [name] => Society [desc] => [children] => Array ( [0] => Array ( [id] => 194 [link] => https://book.coe.int/en/194-living-together-diversity-and-freedom-in-europe [name] => Living Together - Diversity and Freedom in Europe [desc] => [children] => Array ( ) ) [1] => Array ( [id] => 195 [link] => https://book.coe.int/en/195-european-social-charter [name] => European Social Charter [desc] => [children] => Array ( ) ) [2] => Array ( [id] => 205 [link] => https://book.coe.int/en/205-drugs [name] => Drugs [desc] => [children] => Array ( ) ) [3] => Array ( [id] => 196 [link] => https://book.coe.int/en/196-migration [name] => Migration [desc] => [children] => Array ( ) ) [4] => Array ( [id] => 190 [link] => https://book.coe.int/en/190-gender-equality [name] => Gender Equality [desc] => [children] => Array ( ) ) [5] => Array ( [id] => 197 [link] => https://book.coe.int/en/197-council-of-europe-development-bank [name] => Council of Europe Development Bank [desc] => [children] => Array ( ) ) [6] => Array ( [id] => 222 [link] => https://book.coe.int/en/222-lgbt [name] => LGBT [desc] => [children] => Array ( ) ) [7] => Array ( [id] => 223 [link] => https://book.coe.int/en/223-people-with-disabilities [name] => People with disabilities [desc] => [children] => Array ( ) ) ) ) [5] => Array ( [id] => 198 [link] => https://book.coe.int/en/198-internet-media [name] => Internet, Media [desc] => [children] => Array ( [0] => Array ( [id] => 199 [link] => https://book.coe.int/en/199-internet [name] => Internet [desc] => [children] => Array ( ) ) [1] => Array ( [id] => 200 [link] => https://book.coe.int/en/200-children-and-the-internet [name] => Children and the Internet [desc] => [children] => Array ( ) ) [2] => Array ( [id] => 201 [link] => https://book.coe.int/en/201-media-freedom [name] => Media freedom [desc] => [children] => Array ( ) ) [3] => Array ( [id] => 202 [link] => https://book.coe.int/en/202-cybercrime [name] => Cybercrime [desc] => [children] => Array ( ) ) ) ) [6] => Array ( [id] => 203 [link] => https://book.coe.int/en/203-health [name] => Health [desc] => [children] => Array ( [0] => Array ( [id] => 204 [link] => https://book.coe.int/en/204-bioethics [name] => Bioethics [desc] => [children] => Array ( ) ) [1] => Array ( [id] => 206 [link] => https://book.coe.int/en/206-pharmaceutical-and-healthcare-europe [name] => Pharmaceutical and healthcare Europe [desc] => [children] => Array ( ) ) [2] => Array ( [id] => 207 [link] => https://book.coe.int/en/207-health-protection [name] => Health protection [desc] => [children] => Array ( ) ) ) ) [7] => Array ( [id] => 208 [link] => https://book.coe.int/en/208-culture-heritage-nature [name] => Culture, Heritage, Nature [desc] => [children] => Array ( [0] => Array ( [id] => 210 [link] => https://book.coe.int/en/210-european-cultural-convention [name] => European Cultural Convention [desc] => [children] => Array ( ) ) [1] => Array ( [id] => 211 [link] => https://book.coe.int/en/211-intercultural-and-interreligious-dialogue [name] => Intercultural and interreligious dialogue [desc] => [children] => Array ( ) ) [2] => Array ( [id] => 212 [link] => https://book.coe.int/en/212-biological-diversity-bern-convention [name] => Biological diversity - Bern Convention [desc] => [children] => Array ( ) ) [3] => Array ( [id] => 214 [link] => https://book.coe.int/en/214-climate-change [name] => Climate change [desc] => [children] => Array ( ) ) ) ) [8] => Array ( [id] => 215 [link] => https://book.coe.int/en/215-council-of-europe-and-the-eu [name] => Council of Europe and the EU [desc] => [children] => Array ( [0] => Array ( [id] => 216 [link] => https://book.coe.int/en/216-council-of-europe-and-european-union-different-roles-shared-values [name] => Council of Europe and European Union : different roles, shared values [desc] => [children] => Array ( ) ) [1] => Array ( [id] => 217 [link] => https://book.coe.int/en/217-eu-accession-to-the-european-convention-on-human-rights [name] => EU accession to the European Convention on Human Rights [desc] => [children] => Array ( ) ) ) ) [9] => Array ( [id] => 218 [link] => https://book.coe.int/en/218-minorities-rights [name] => Minorities' Rights [desc] => [children] => Array ( [0] => Array ( [id] => 219 [link] => https://book.coe.int/en/219-national-minorities [name] => National minorities [desc] => [children] => Array ( ) ) [1] => Array ( [id] => 220 [link] => https://book.coe.int/en/220-minority-languages [name] => Minority languages [desc] => [children] => Array ( ) ) [2] => Array ( [id] => 221 [link] => https://book.coe.int/en/221-roma-and-travellers [name] => Roma and Travellers [desc] => [children] => Array ( ) ) ) ) [10] => Array ( [id] => 224 [link] => https://book.coe.int/en/224-education-languages-sport-youth [name] => Education, languages, sport, youth [desc] => [children] => Array ( [0] => Array ( [id] => 226 [link] => https://book.coe.int/en/226-teaching-history [name] => Teaching History [desc] => [children] => Array ( ) ) ) ) [11] => Array ( [id] => 233 [link] => https://book.coe.int/en/233-law [name] => Law [desc] => [children] => Array ( [0] => Array ( [id] => 234 [link] => https://book.coe.int/en/234-organised-crime [name] => Organised crime [desc] => [children] => Array ( ) ) [1] => Array ( [id] => 235 [link] => https://book.coe.int/en/235-corruption [name] => Corruption [desc] => [children] => Array ( ) ) [2] => Array ( [id] => 237 [link] => https://book.coe.int/en/237-personal-data [name] => Personal data [desc] => [children] => Array ( ) ) [3] => Array ( [id] => 175 [link] => https://book.coe.int/en/175-european-prison-reform [name] => European prison reform [desc] => [children] => Array ( ) ) [4] => Array ( [id] => 238 [link] => https://book.coe.int/en/238-terrorism [name] => Terrorism [desc] => [children] => Array ( ) ) [5] => Array ( [id] => 239 [link] => https://book.coe.int/en/239-efficiency-of-justice [name] => Efficiency of justice [desc] => [children] => Array ( ) ) ) ) [12] => Array ( [id] => 240 [link] => https://book.coe.int/en/240-institutions [name] => Institutions [desc] => [children] => Array ( [0] => Array ( [id] => 242 [link] => https://book.coe.int/en/242-parliamentary-assembly [name] => Parliamentary Assembly  [desc] => [children] => Array ( ) ) [1] => Array ( [id] => 243 [link] => https://book.coe.int/en/243-congress-of-local-and-regional-authorities [name] => Congress of Local and Regional Authorities  [desc] => [children] => Array ( ) ) [2] => Array ( [id] => 244 [link] => https://book.coe.int/en/244-european-court-of-human-rights [name] => European Court of Human Rights [desc] => [children] => Array ( ) ) [3] => Array ( [id] => 246 [link] => https://book.coe.int/en/246-conference-of-ingos [name] => Conference of INGOs [desc] => [children] => Array ( ) ) [4] => Array ( [id] => 247 [link] => https://book.coe.int/en/247-secretary-general [name] => Secretary General [desc] => [children] => Array ( ) ) ) ) ) ) ) ) 1
Catalog
Newsletter
Stay informed
Subscribe to our newsletter
Subscribe to our newsletter
PDF - Accès au logement des groupes vulnérables
(2008)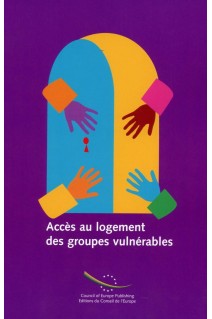  
Ce rapport et ses lignes directrices sont le résultat d'un projet mené pendant deux ans par un groupe de spécialistes chargé de faire le point sur les travaux existants dans le domaine du logement social pour les populations vulnérables. Il complète le rapport sur l'accès aux droits sociaux en Europe (2002) et s'inscrit dans le cadre de la Stratégie de cohésion sociale du Conseil de l'Europe.Destiné aux responsables politiques aux niveaux national et local, aux acteurs concernés et aux bénéficiaires, cet ouvrage donne des exemples et des lignes directrices en matière de conception et de mise en oeuvre de mesures d'aide au logement efficaces pour les populations vulnérables.
1.   Introduction: objectif du rapport
2.   Politique du logement: le contexte
2.1.   Tendances générales
2.2.   Passage de programmes généraux à des programmes ciblés
2.3.   Gouvernance du logement social
3.   Instruments politiques améliorant l'accès des populations vulnérables au logement
3.1. Définition des populations vulnérables
3.2. Obstacles au logement des populations vulnérables
3.3. Cadre général des instruments politiques
3.4. L'offre de logements abordables (aides à la pierre)
3.4.1. Aides en capital pour soutenir l'offre
3.4.2. Crédits d'impôt pour soutenir l'offre
3.4.3. Méthodes favorisant la formation de quartiers mixtes
3.4.4. Bonifications d'intérêts
3.4.5. Garanties et assurance
3.5.   Le financement du logement (aides à l'accession à la propriété)
3.5.1. Aides en espèces
3.5.2. Propriété partagée et «prêt pour l'équité»
3.5.3. Systèmes d'épargne-logement
3.5.4. Garanties
3.5.5. Bonifications d'intérêts
3.5.6. Exonérations fiscales
3.5.7. Aide à l'acquisition du logement
3.5.8. Aide à l'acquisition de terrains et à l'autoconstruction
3.5.9. Logements clés en main pour les personnes démunies
3.6.   Les allocations de logement (aides à la personne)
3.6.1. Formules
3.6.2. Critères d'éligibilité: le ciblage
3.6.3. Incitation à «négocier» et impact sur l'augmentation des loyers
3.6.4. Normes minimales
3.6.5. L'enfermement dans la pauvreté
3.6.6. Aides au logement et ségrégation sociale
3.6.7. Financement des aides
3.6.8. Gestion administrative des aides
3.6.9. Aides à la pierre ou à la personne ?
3.7.   Nouvelles orientations du logement social dans les pays en transition
3.7.1. Allocations de logement et soutien aux ménages démunis
3.7.2. Soutien au logement locatif
3.7.2.1. Le recours aux collectivités locales
3.7.2.2. Les associations de logement à but non lucratif
3.7.2.3. Partenariats public-prive
3.7.3. Soutien au logement en propriété
3.7.4. Ségrégation géographique
4.   Conclusion
4.1. Tendances de fond
4.2. Définition et ampleur des programmes d'aides
4.3. Evaluation des programmes d'aides
4.4. Choix institutionnels: la gouvernance
5.   Composantes de l'évaluation
5.1. Pertinence du ciblage
5.2. Organisation institutionnelle
5.3. Effets à long terme
5.4.   Types de mesures
5.5.   Modes d'occupation
5.6.   Intégration
5.7.   Phase pilote
5.8.   Populations vulnérables
5.9.   Clarté du programme
5.10. Comportement du groupe cible
5.11. Continuité
5.12. Acceptation du programme
6.   Recommandations
7.   Annexes
7.1.   Définitions de la FEANTSA: absence de logement et exclusion liée au logement
7.2.   Composition du Groupe de spécialistes CS-HO
7.3.   Lignes directrices sur l'accès au logement des groupes vulnérables
7.4.   Bibliographie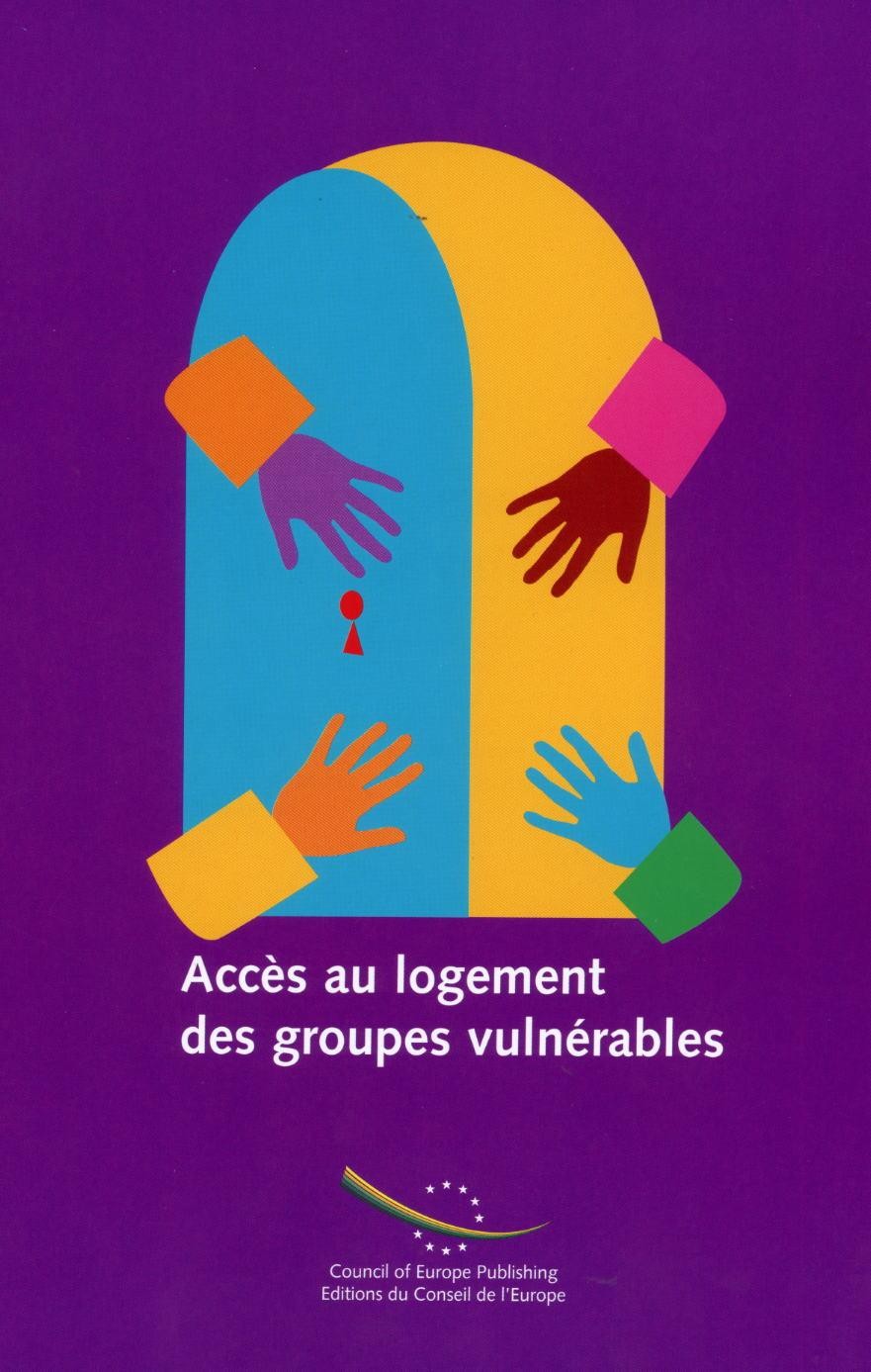 Please note that in accordance with our terms & conditions, PDF/epubs may only be purchased by private individuals.