Education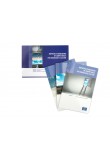 Reference framework of competences for democratic culture (3 volumes) (2018)
ISBN 978-92-871-8573-0
Type of document : Book
Format : Paper
Size : box of 3 volumes
Language : English
Number of pages : 268
Other available formats
> PDF file
What kind of society will our children live in tomorrow? An important part of the answer to that question lies in the education we give them today. Education plays an essential role in building the future and reflects the type of world we want to prepare for the generations to come.

Most people would agree that democracy means a form of governance by or on behalf of the people and that it cannot operate without institutions that ensure regular, free and fair elections, majority rule and government accountability. However, these institutions cannot function unless citizens themselves are active and committed to democratic values and attitudes. Education has a central role to play here and this Reference Framework, developed by the Council of Europe's Steering Committee for Education Policy and Practice, supports education systems in the teaching, learning and assessment of competences for democratic culture and provides a coherent focus to the wide range of approaches used.
Volume one of the Reference Framework contains the model of competences for democratic culture that was unanimously approved by European ministers of education at their standing conference in Brussels in April 2016. Volume two lists the descriptors of the competences for democratic culture that are intended to help educators identify learning outcomes, achieved proficiency after a period of learning, and areas for further development. Volume three offers guidance on how the model of competences and the corresponding descriptors may be used in six education contexts.
Together, these volumes offer educators a reference and a toolbox for designing, implementing and evaluating educational interventions, in formal and non-formal settings.
Volume 1 – Context, concepts and model
Foreword
Preface
Acknowledgements
Introduction
Chapter 1 – Backgroung to the framework
Chapter 2 – The framework – What it is and what it is not
Chapter 3 – The need for a culture of democracy and intercultural dialogue
Chapter 4 – The importance of institutional structures
Chapter 5 – The conceptual foundations of the framework
Chapter 6 – A model of the competences required for democratic culture and intercultural dialogue
Chapter 7 – Descriptors – Their uses and purposes
Conclusion
Glossary of key terms
Further reading

Volume 2 - Descriptors of competences for democratic culture
Forework
Preface
Acknowledgements
Introduction
Chapter 1 – The key descriptors
Chapter 2 – The full bank of validated descriptors
Chapter 3 – The process of developing, testing and scaling the descriptors
Conclusion
Further reading

Volume 3 - Guidance for implementation
Forework
Preface
Acknowledgements
Chapter 1 – CDC and curriculum
Chapter 2 – CDC and pedagogy
Chapter 3 – CDC and assessment
Chapter 4 – CDC and teacher education
Chapter 5 – CDC and the whole-school approach
Chapter 6 – CDC and building resilience to radicalisation leading to violent extremism and terrorism