Array ( [id] => 2 [link] => [name] => [desc] => [children] => Array ( [0] => Array ( [id] => 6 [link] => https://book.coe.int/fr/6-librairie-en-ligne [name] => Librairie en ligne [desc] => [children] => Array ( [0] => Array ( [id] => 40 [link] => https://book.coe.int/fr/40-comite-des-ministres [name] => Comité des Ministres [desc] => [children] => Array ( [0] => Array ( [id] => 41 [link] => https://book.coe.int/fr/41-textes-des-traites-du-conseil-de-l-europe [name] => Textes des traités du Conseil de l'Europe [desc] => [children] => Array ( ) ) [1] => Array ( [id] => 43 [link] => https://book.coe.int/fr/43-traites-du-conseil-de-l-europe-et-rapports-explicatifs [name] => Traités du Conseil de l'Europe et rapports explicatifs [desc] => [children] => Array ( ) ) [2] => Array ( [id] => 44 [link] => https://book.coe.int/fr/44-recueils-des-traites-du-conseil-de-l-europe [name] => Recueils des traités du Conseil de l'Europe [desc] => [children] => Array ( ) ) [3] => Array ( [id] => 45 [link] => https://book.coe.int/fr/45-comite-des-ministres-recueils-de-textes-adoptes [name] => Comité des Ministres - Recueils de textes adoptés [desc] => [children] => Array ( ) ) [4] => Array ( [id] => 42 [link] => https://book.coe.int/fr/42-comite-des-ministres-autres-publications [name] => Comité des Ministres - Autres publications [desc] => [children] => Array ( ) ) ) ) [1] => Array ( [id] => 46 [link] => https://book.coe.int/fr/46-assemblee-parlementaire [name] => Assemblée parlementaire [desc] => [children] => Array ( [0] => Array ( [id] => 47 [link] => https://book.coe.int/fr/47-assemblee-parlementaire-textes-adoptes [name] => Assemblée parlementaire / Textes adoptés [desc] => [children] => Array ( ) ) [1] => Array ( [id] => 48 [link] => https://book.coe.int/fr/48-assemblee-parlementaire-ordres-du-jour-et-proces-verbaux [name] => Assemblée parlementaire / Ordres du jour et procès- verbaux [desc] => [children] => Array ( ) ) [2] => Array ( [id] => 49 [link] => https://book.coe.int/fr/49-assemblee-parlementaire-comptes-rendus-des-debats [name] => Assemblée parlementaire / Comptes rendus des débats [desc] => [children] => Array ( ) ) [3] => Array ( [id] => 50 [link] => https://book.coe.int/fr/50-assemblee-parlementaire-documents-de-seance [name] => Assemblée parlementaire / Documents de séance [desc] => [children] => Array ( ) ) [4] => Array ( [id] => 51 [link] => https://book.coe.int/fr/51-assemblee-parlementaire-publications-generales [name] => Assemblée parlementaire / Publications générales [desc] => [children] => Array ( ) ) ) ) [2] => Array ( [id] => 52 [link] => https://book.coe.int/fr/52-congrs [name] => Congrès [desc] => [children] => Array ( [0] => Array ( [id] => 53 [link] => https://book.coe.int/fr/53-congres-serie-action-locale-et-regionale [name] => Congrès / Série Action locale et régionale [desc] => [children] => Array ( ) ) [1] => Array ( [id] => 54 [link] => https://book.coe.int/fr/54-congres-serie-etudes-et-travaux [name] => Congrès / Série Etudes et travaux [desc] => [children] => Array ( ) ) [2] => Array ( [id] => 55 [link] => https://book.coe.int/fr/55-congres-textes-adoptes [name] => Congrès / Textes adoptés [desc] => [children] => Array ( ) ) [3] => Array ( [id] => 56 [link] => https://book.coe.int/fr/56-congres-comptes-rendus-des-debats [name] => Congrès / Comptes rendus des débats [desc] => [children] => Array ( ) ) ) ) [3] => Array ( [id] => 57 [link] => https://book.coe.int/fr/57-droits-de-l-homme [name] => Droits de l'homme [desc] => [children] => Array ( [0] => Array ( [id] => 58 [link] => https://book.coe.int/fr/58-droits-de-l-homme-et-democratie [name] => Droits de l'homme et démocratie [desc] => [children] => Array ( ) ) [1] => Array ( [id] => 59 [link] => https://book.coe.int/fr/59-droit-des-enfants-et-droit-de-la-famille [name] => Droit des enfants et droit de la famille [desc] => [children] => Array ( ) ) [2] => Array ( [id] => 60 [link] => https://book.coe.int/fr/60-les-institutions-democratiques-en-action [name] => Les institutions démocratiques en action [desc] => [children] => Array ( ) ) [3] => Array ( [id] => 61 [link] => https://book.coe.int/fr/61-minorites [name] => Minorités [desc] => [children] => Array ( ) ) [4] => Array ( [id] => 62 [link] => https://book.coe.int/fr/62-dossiers-sur-les-droits-de-l-homme [name] => Dossiers sur les droits de l'homme [desc] => [children] => Array ( ) ) [5] => Array ( [id] => 63 [link] => https://book.coe.int/fr/63-charte-sociale-europeenne [name] => Charte sociale européenne [desc] => [children] => Array ( ) ) [6] => Array ( [id] => 64 [link] => https://book.coe.int/fr/64-cahiers-de-la-charte-sociale [name] => Cahiers de la Charte Sociale [desc] => [children] => Array ( ) ) [7] => Array ( [id] => 65 [link] => https://book.coe.int/fr/65-egalite-entre-femmes-et-hommes [name] => Egalité entre femmes et hommes [desc] => [children] => Array ( ) ) [8] => Array ( [id] => 66 [link] => https://book.coe.int/fr/66-cour-europeenne-des-droits-de-l-homme [name] => Cour européenne des droits de l'homme [desc] => [children] => Array ( ) ) [9] => Array ( [id] => 376 [link] => https://book.coe.int/fr/376-commissaire-aux-droits-de-l-homme [name] => Commissaire aux droits de l'homme [desc] => [children] => Array ( ) ) [10] => Array ( [id] => 67 [link] => https://book.coe.int/fr/67-commission-europeenne-des-droits-de-l-homme [name] => Commission européenne des droits de l'homme [desc] => [children] => Array ( ) ) ) ) [4] => Array ( [id] => 68 [link] => https://book.coe.int/fr/68-droit [name] => Droit [desc] => [children] => Array ( [0] => Array ( [id] => 71 [link] => https://book.coe.int/fr/71-droit-international [name] => Droit international [desc] => [children] => Array ( ) ) [1] => Array ( [id] => 75 [link] => https://book.coe.int/fr/75-droit-constitutionnel [name] => Droit constitutionnel [desc] => [children] => Array ( ) ) [2] => Array ( [id] => 77 [link] => https://book.coe.int/fr/77-instruments-juridiques [name] => Instruments juridiques [desc] => [children] => Array ( ) ) [3] => Array ( [id] => 76 [link] => https://book.coe.int/fr/76-droit-penal-et-criminologie [name] => Droit pénal et criminologie [desc] => [children] => Array ( ) ) [4] => Array ( [id] => 79 [link] => https://book.coe.int/fr/79-informatique-et-droit [name] => Informatique et droit [desc] => [children] => Array ( ) ) [5] => Array ( [id] => 74 [link] => https://book.coe.int/fr/74-economie-et-criminalite-lutte-contre-la-corruption [name] => Economie et criminalité, lutte contre la corruption [desc] => [children] => Array ( ) ) [6] => Array ( [id] => 72 [link] => https://book.coe.int/fr/72-terrorisme-et-droit [name] => Terrorisme et droit [desc] => [children] => Array ( ) ) [7] => Array ( [id] => 69 [link] => https://book.coe.int/fr/69-point-de-vue-point-de-droit [name] => Point de vue - Point de droit [desc] => [children] => Array ( ) ) [8] => Array ( [id] => 70 [link] => https://book.coe.int/fr/70-europe-des-droits [name] => Europe des droits [desc] => [children] => Array ( ) ) [9] => Array ( [id] => 73 [link] => https://book.coe.int/fr/73-droits-des-migrants [name] => Droits des migrants [desc] => [children] => Array ( ) ) [10] => Array ( [id] => 78 [link] => https://book.coe.int/fr/78-programmes-themis-demo-droit [name] => Programmes Themis / Démo-droit [desc] => [children] => Array ( ) ) ) ) [5] => Array ( [id] => 80 [link] => https://book.coe.int/fr/80-sante [name] => Santé [desc] => [children] => Array ( [0] => Array ( [id] => 81 [link] => https://book.coe.int/fr/81-sante-et-societe-ethique [name] => Santé et société, Ethique [desc] => [children] => Array ( ) ) [1] => Array ( [id] => 82 [link] => https://book.coe.int/fr/82-transfusion-sanguine-et-transplantation-d-organe [name] => Transfusion sanguine et transplantation d'organe [desc] => [children] => Array ( ) ) [2] => Array ( [id] => 83 [link] => https://book.coe.int/fr/83-protection-sanitaire-du-consommateur [name] => Protection sanitaire du consommateur [desc] => [children] => Array ( ) ) [3] => Array ( [id] => 84 [link] => https://book.coe.int/fr/84-integration-des-personnes-handicapees [name] => Intégration des personnes handicapées [desc] => [children] => Array ( ) ) [4] => Array ( [id] => 85 [link] => https://book.coe.int/fr/85-direction-europeenne-de-la-qualite-du-medicament-soins-de-sante-deqm [name] => Direction Européenne de la Qualité du Medicament & Soins de Santé (DEQM) [desc] => [children] => Array ( ) ) ) ) [6] => Array ( [id] => 86 [link] => https://book.coe.int/fr/86-societe [name] => Société [desc] => [children] => Array ( [0] => Array ( [id] => 87 [link] => https://book.coe.int/fr/87-demographie [name] => Démographie [desc] => [children] => Array ( ) ) [1] => Array ( [id] => 88 [link] => https://book.coe.int/fr/88-serie-tendances-de-la-cohesion-sociale [name] => Série Tendances de la cohésion sociale [desc] => [children] => Array ( ) ) [2] => Array ( [id] => 89 [link] => https://book.coe.int/fr/89-serie-reponses-a-la-violence-quotidienne-dans-une-societe-democratique [name] => Série Réponses à la violence quotidienne dans une société démocratique [desc] => [children] => Array ( ) ) [3] => Array ( [id] => 90 [link] => https://book.coe.int/fr/90-drogues-et-toxicomanie [name] => Drogues et toxicomanie [desc] => [children] => Array ( ) ) [4] => Array ( [id] => 91 [link] => https://book.coe.int/fr/91-securite-sociale [name] => Securité sociale [desc] => [children] => Array ( ) ) [5] => Array ( [id] => 92 [link] => https://book.coe.int/fr/92-relations-intercommunautaires [name] => Relations intercommunautaires [desc] => [children] => Array ( ) ) [6] => Array ( [id] => 93 [link] => https://book.coe.int/fr/93-cooperation-sociale-en-europe [name] => Coopération sociale en Europe [desc] => [children] => Array ( ) ) [7] => Array ( [id] => 94 [link] => https://book.coe.int/fr/94-serie-etudes-demographiques [name] => Série Etudes démographiques [desc] => [children] => Array ( ) ) ) ) [7] => Array ( [id] => 95 [link] => https://book.coe.int/fr/95-environnement [name] => Environnement [desc] => [children] => Array ( [0] => Array ( [id] => 96 [link] => https://book.coe.int/fr/96-serie-sauvegarde-de-la-nature [name] => Série Sauvegarde de la Nature [desc] => [children] => Array ( ) ) [1] => Array ( [id] => 97 [link] => https://book.coe.int/fr/97-serie-rencontres-environnement [name] => Série Rencontres Environnement [desc] => [children] => Array ( ) ) [2] => Array ( [id] => 98 [link] => https://book.coe.int/fr/98-serie-territoire-et-paysage [name] => Série Territoire et Paysage [desc] => [children] => Array ( ) ) [3] => Array ( [id] => 99 [link] => https://book.coe.int/fr/99-serie-amenagement-du-territoire-europeen [name] => Série Aménagement du territoire européen [desc] => [children] => Array ( ) ) [4] => Array ( [id] => 100 [link] => https://book.coe.int/fr/100-environnement-publications-generales [name] => Environnement / Publications générales [desc] => [children] => Array ( ) ) ) ) [8] => Array ( [id] => 101 [link] => https://book.coe.int/fr/101-democratie-locale-et-regionale [name] => Démocratie locale et régionale [desc] => [children] => Array ( [0] => Array ( [id] => 102 [link] => https://book.coe.int/fr/102-cooperation-pour-la-democratie-locale-et-regionale [name] => Coopération pour la démocratie locale et régionale [desc] => [children] => Array ( ) ) [1] => Array ( [id] => 103 [link] => https://book.coe.int/fr/103-serie-communes-et-regions-d-europe [name] => Série Communes et Régions d'Europe [desc] => [children] => Array ( ) ) [2] => Array ( [id] => 104 [link] => https://book.coe.int/fr/104-serie-structure-et-fonctionnement-de-la-democratie-locale-et-regionale [name] => Série Structure et fonctionnement de la démocratie locale et régionale [desc] => [children] => Array ( ) ) ) ) [9] => Array ( [id] => 105 [link] => https://book.coe.int/fr/105-education [name] => Education [desc] => [children] => Array ( [0] => Array ( [id] => 406 [link] => https://book.coe.int/fr/406-politiques-educatives [name] => Politiques éducatives [desc] => [children] => Array ( ) ) [1] => Array ( [id] => 108 [link] => https://book.coe.int/fr/108-droits-de-l-homme-citoyennete-democratique-et-interculturalisme [name] => Droits de l'homme, citoyenneté démocratique et interculturalisme [desc] => [children] => Array ( ) ) [2] => Array ( [id] => 112 [link] => https://book.coe.int/fr/112-enseignement-superieur-et-recherche [name] => Enseignement supérieur et recherche [desc] => [children] => Array ( ) ) [3] => Array ( [id] => 110 [link] => https://book.coe.int/fr/110-enseignement-secondaire [name] => Enseignement secondaire [desc] => [children] => Array ( ) ) [4] => Array ( [id] => 107 [link] => https://book.coe.int/fr/107-enseignement-de-l-histoire [name] => Enseignement de l'histoire [desc] => [children] => Array ( ) ) [5] => Array ( [id] => 106 [link] => https://book.coe.int/fr/106-serie-pestalozzi [name] => Série Pestalozzi [desc] => [children] => Array ( ) ) ) ) [10] => Array ( [id] => 113 [link] => https://book.coe.int/fr/113-langues [name] => Langues [desc] => [children] => Array ( [0] => Array ( [id] => 114 [link] => https://book.coe.int/fr/114-pedagogie-et-langues-vivantes [name] => Pédagogie et langues vivantes [desc] => [children] => Array ( ) ) [1] => Array ( [id] => 115 [link] => https://book.coe.int/fr/115-politiques-linguistiques [name] => Politiques linguistiques [desc] => [children] => Array ( ) ) [2] => Array ( [id] => 116 [link] => https://book.coe.int/fr/116-langues-regionales-et-minoritaires [name] => Langues régionales et minoritaires [desc] => [children] => Array ( ) ) [3] => Array ( [id] => 117 [link] => https://book.coe.int/fr/117-terminologie [name] => Terminologie [desc] => [children] => Array ( ) ) ) ) [11] => Array ( [id] => 118 [link] => https://book.coe.int/fr/118-jeunesse [name] => Jeunesse [desc] => [children] => Array ( [0] => Array ( [id] => 119 [link] => https://book.coe.int/fr/119-kits-de-formation-jeunesse [name] => Kits de formation / Jeunesse [desc] => [children] => Array ( ) ) [1] => Array ( [id] => 120 [link] => https://book.coe.int/fr/120-politiques-nationales-de-la-jeunesse [name] => Politiques nationales de la jeunesse [desc] => [children] => Array ( ) ) [2] => Array ( [id] => 121 [link] => https://book.coe.int/fr/121-jeunesse-autres-publications [name] => Jeunesse / Autres publications [desc] => [children] => Array ( ) ) [3] => Array ( [id] => 396 [link] => https://book.coe.int/fr/396-points-de-vue-sur-la-jeunesse [name] => Points de vue sur la jeunesse [desc] => [children] => Array ( ) ) ) ) [12] => Array ( [id] => 122 [link] => https://book.coe.int/fr/122-culture [name] => Culture [desc] => [children] => Array ( [0] => Array ( [id] => 123 [link] => https://book.coe.int/fr/123-developpement-culturel [name] => Développement culturel [desc] => [children] => Array ( ) ) [1] => Array ( [id] => 124 [link] => https://book.coe.int/fr/124-patrimoine-culturel [name] => Patrimoine culturel [desc] => [children] => Array ( ) ) [2] => Array ( [id] => 125 [link] => https://book.coe.int/fr/125-politiques-culturelles [name] => Politiques culturelles [desc] => [children] => Array ( ) ) [3] => Array ( [id] => 126 [link] => https://book.coe.int/fr/126-cultures-et-quartiers [name] => Cultures et quartiers [desc] => [children] => Array ( ) ) ) ) [13] => Array ( [id] => 127 [link] => https://book.coe.int/fr/127-sport [name] => Sport [desc] => [children] => Array ( [0] => Array ( [id] => 128 [link] => https://book.coe.int/fr/128-sports-monographies [name] => Sports - Monographies [desc] => [children] => Array ( ) ) ) ) [14] => Array ( [id] => 129 [link] => https://book.coe.int/fr/129-communication [name] => Communication [desc] => [children] => Array ( [0] => Array ( [id] => 130 [link] => https://book.coe.int/fr/130-mass-media [name] => Mass media [desc] => [children] => Array ( ) ) [1] => Array ( [id] => 131 [link] => https://book.coe.int/fr/131-observatoire-europeen-de-l-audiovisuel [name] => Observatoire européen de l'Audiovisuel [desc] => [children] => Array ( ) ) [2] => Array ( [id] => 132 [link] => https://book.coe.int/fr/132-nouvelles-technologies-de-l-information [name] => Nouvelles technologies de l'information [desc] => [children] => Array ( ) ) [3] => Array ( [id] => 412 [link] => https://book.coe.int/fr/412-intelligence-artificielle [name] => Intelligence artificielle [desc] => [children] => Array ( ) ) ) ) [15] => Array ( [id] => 133 [link] => https://book.coe.int/fr/133-questions-europeennes [name] => Questions européennes [desc] => [children] => Array ( [0] => Array ( [id] => 134 [link] => https://book.coe.int/fr/134-rapport-annuel-d-activites [name] => Rapport annuel d'activités [desc] => [children] => Array ( ) ) [1] => Array ( [id] => 135 [link] => https://book.coe.int/fr/135-debats-de-la-democratie [name] => Débats de la démocratie [desc] => [children] => Array ( ) ) [2] => Array ( [id] => 136 [link] => https://book.coe.int/fr/136-debats-europeens [name] => Débats européens [desc] => [children] => Array ( ) ) [3] => Array ( [id] => 137 [link] => https://book.coe.int/fr/137-ouvrages-sur-l-europe [name] => Ouvrages sur l'Europe [desc] => [children] => Array ( ) ) [4] => Array ( [id] => 138 [link] => https://book.coe.int/fr/138-autres-domaines [name] => Autres domaines [desc] => [children] => Array ( ) ) [5] => Array ( [id] => 373 [link] => https://book.coe.int/fr/373-catalogues-des-publications [name] => Catalogues des publications [desc] => [children] => Array ( ) ) ) ) ) ) ) ) 1
Catalogue
Newsletter
Restez informés
Souscrivez à notre newsletter
Souscrivez à notre newsletter
Council of Europe - Activity report 2005
(2006)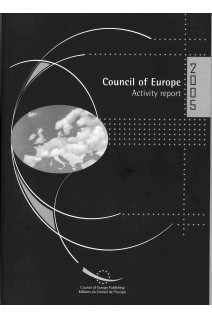  
The highlight of the Council of Europe's activities in 2005 was the 3rd Summit of Heads of State and Government which took place in Warsaw on 16 and 17 May. A political declaration and an action plan were adopted at the summit, laying down the principal tasks and priorities of the Council of Europe for the coming years. Four main themes emerged from the summit, namely: to further promote common fundamental values (human rights, thé rule of law and democracy); to make Europe a safer place by eradicating torture and inhuman and degrading treatment; to eliminate ail forms of discrimination thus creating a more inclusive Europe; and to foster co-operation with other international and European organisations and institutions.The Warsaw Summit stressed the need to develop interinstitutional relations further. It is expected that a memorandum of understanding between the Council of Europe and the European Union is to be signed in 2006. Co-operation was increased with the OSCE and the UN and with many of its various bodies in 2005. The intervention of the Council of Europe's Secretary General in the UN Security Council was the first time a Secretary General was given the opportunity to speak directly to this important organ of the United Nations.Expanding further its work in the area of protecting human rights, the Council of Europe also opened three conventions for signature at the 3rd Summit: the Convention on Action against Trafficking in Human Beings, and two conventions related to the fight against terrorism. 2005 saw a significant increase in measures aimed at monitoring and building capacity to fight corruption, money laundering and other types of serious crime.
Télécharger un extrait (1000)
Council of Europe - Activity report 2005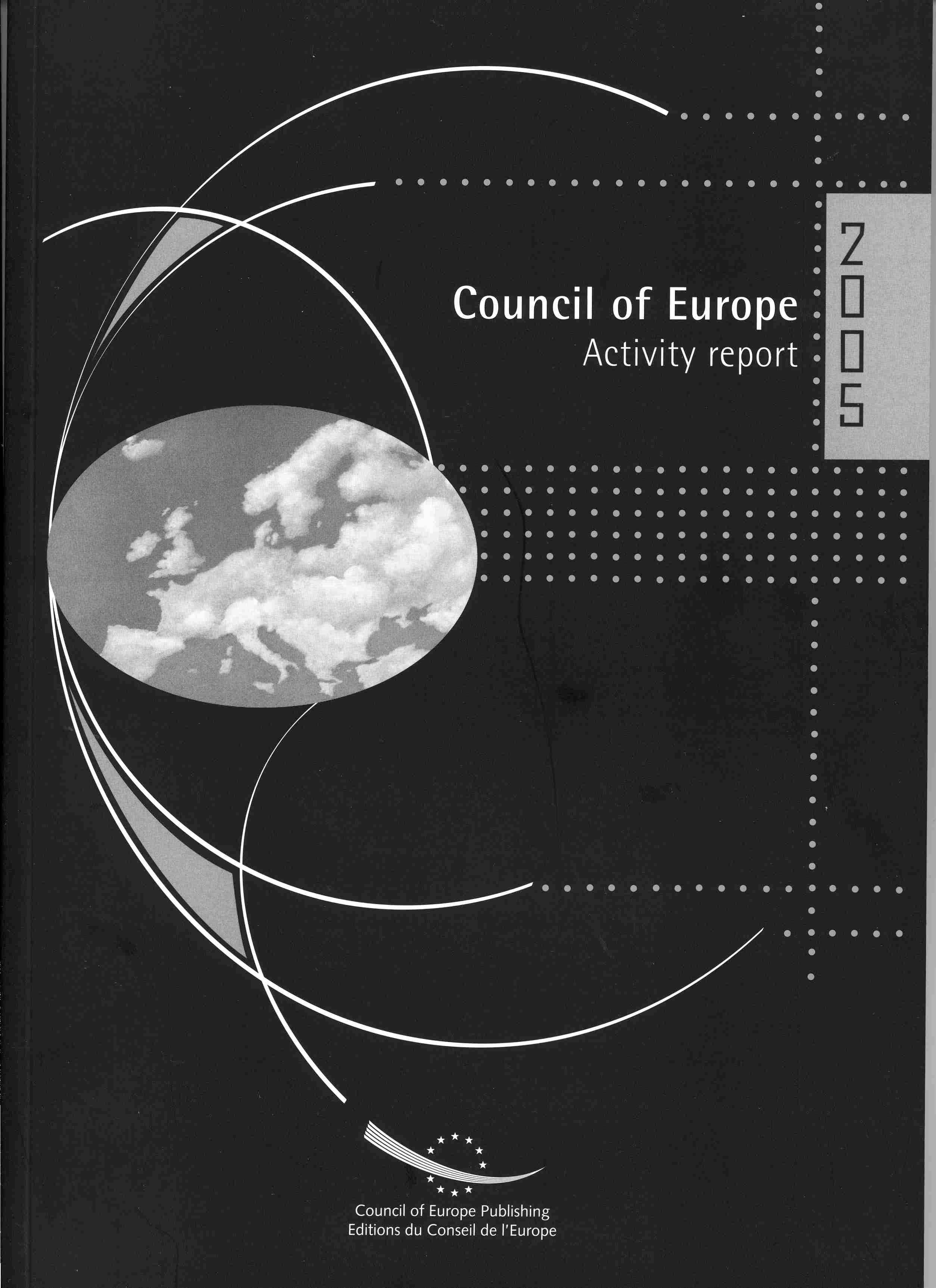 Attention, en vertu de nos conditions générales de vente, l'achat des PDF/epub est réservé aux particuliers.